BBA LLB Course: Eligibility, Admission Entrance Exam, Scope | ITM Raipur
---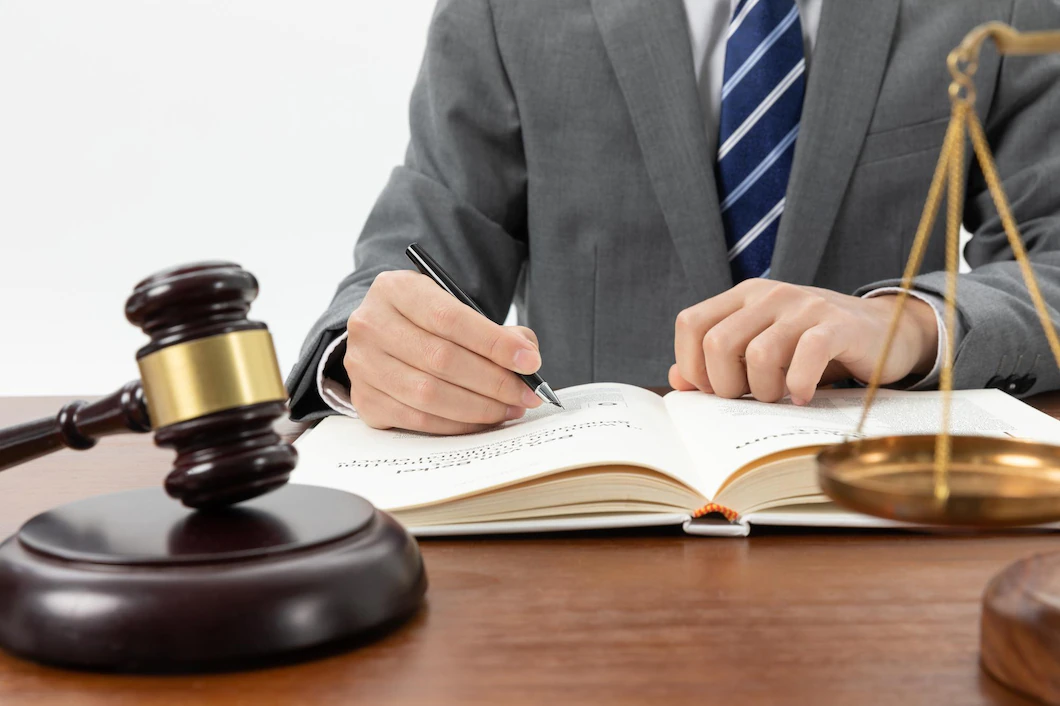 What is BBA LLB All About?
BBA LLB is a five-extended college class that gives information on the essential standards of the executives and information on the constitution and regulations. Competitors gain significant experience in the two spaces. The competitors get inside and out information on trade and business on the board with complex regulation and administration subtleties. The course manages ideas, for example, business the executives and corporate regulation, the various ideas that understudies are acquainted with incorporate; contract regulation, business regulation, organization acquisitions from there, the sky is the limit for BBA LLB.
BBA LLB: Admission Process
The country's most famous law entrance exams are CLAT and SLAT, which are required and mandatory for admission into Primarily Public Universities/Colleges. Private institutes also conduct interviews and sometimes rely on the national/ state level entrance exams. Following is the Procedure to be kept in mind when applying for Entrance exam-based Admission.
Registration:

Registration dates are announced by the Institute/Colleges before the Final Admission. The Desired Student needs to create an Account with basic details like Full Name, email-id, phone number, etc.

Fill up Details:

The next step is to complete the application form with all necessary details with utmost care. Care must be taken to ensure that the details provided here are accurate and correct.

Submission of Mandatory Documents:

Scan and upload all mandatory documents like Class 10th and 12th Mark sheets (If a candidate had done a Diploma, then the Marksheet of the same). Those documents need to be uploaded in a specific format only (mentioned in Bracket like Doc File, PDF format, JPEG/PNG), as specified by the University/Institute's application portal.

Application Fees:

An application fee is to be paid online through Net Banking or NEFT provided thereon, along with submitting the application form. Sometimes it differs, and some relaxation is provided to candidates belonging to SC/ST/OBC Category.

Download Admit Card:

Admit cards are released online, generally a week before the examination. The admit card must be downloaded and printed out by the candidates to be used on the examination day.

Examination:

Prepare for the exam per the syllabus and past and last year's papers. Appear for the examination on the date announced by the Institutes by following all the requirements mentioned in the Admit Card itself.

Result:

Generally, Results are announced after a couple of weeks or in the month of the exam day. If a candidate successfully qualifies for the entrance examinations, they are eligible for the next round, like Personal Interview/Assessment.

Counselling and Admission:

Counselling is held only for those students who have successfully cleared the entrance examinations. The student can now be admitted to the

BBA

LLB after proper counselling.
BBA LLB: Eligibility
The aspirants planning to do a BBA LLB degree should meet the institution's eligibility qualifications for admission. Some of the BBA LLB eligibility are listed below:
Aspirants should have completed their ten plus two or equivalent in any recognized board for BBA LLB.

Aspirants awaiting results of the qualifying examination can also apply for BBA LLB.

Aspirants who passed the diploma shall apply for this course for BBA LLB.
BBA LLB: Entrance Exams
There are a lot of National and State-level entrance exams to appear for admission into the BBA LLB Program. Listed below are some of these popular BBA LLB entrance exams.
CLAT: CLAT (Common Law Admission Test) is conducted by CLAT Consortium at the national level. It is held only once in June of each year for admission into undergraduate law programs, accepted by 120 colleges in the country. It is an online examination conducted over two hours, and the paper is 150 marks. The last date of the registration will be closed on 31st March 2022.

MHCET Law: MHCET (Maharashtra Common Entrance Test) is conducted by Maharashtra State Common Entrance Test Cell. It is held once a year in the Fourth week of April, and the results will be announced in May. It is held in Online mode. The duration of the examination is two hours, and the paper is 150 Marks. No negative marking system is followed in the examination.
BBA LLB: Course Advantages
The objective of getting a BBA LLB degree will rely upon every individual's desires, demeanour, objectives and commitment. Understanding is a portion of the motivations to seek after this course:
High Pay: BBA LLB is quite possibly the best calling wherein competitors gain information on two vital topics of the economy. The first is Business information observed by winning Law information on the country.
Significant compensation: Unlike other 5 Years coordinated courses, BBA LLB gives a decent opening the door to the ideal contender to get a significant pay bundle.
Profession Opportunities: At the finish of BBA LLB course, up-and-comers will want to get alluring compensation bundles going between INR 2,40,000 and INR 6,00,000, relying upon the applicant's information, pertinent abilities and aptitude in the field of Law and Business Administration.
Up-and-comers can additionally seek PG and Professional courses like Company Secretary, Certified Liquidator and Solicitor, LLM Program, and All India Bar Exam.
BBA LLB Scope
Alumni of BBA LLB course are sufficiently talented to deal with a job of high consistency quickly. Subsequently, the work scopes for the alumni of this course are, for the most part, higher because of the powerful blast in everyday spaces. The typical BBA LLB pay in the India bundle goes from INR 2 to 7 LPA. The extent of concentrating on BBA LLB is immense and is not simply confined to laying down a good foundation for oneself as a promoter or a specialist. After finishing a BBA LLB degree, one can decide to work with top associations and MNCs in their lawful divisions and become a fundamental piece of their agreements and arrangements. The extent of BBA LLB extends honestly, and experts are encouraged to keep themselves refreshed with the business' latest things by pursuing different short-distance mode declaration courses. One can decide to direct their profession in any of the two spaces, and when one completes the course, they will dominate different relational abilities, tackle a tough spot and show moral administration.
Law Graduate Students can prefer to go for higher studies. The most popular education choices for completing a BBA LLB program are as follows.
LLM: If one wishes to continue their higher studies and exploration of the field of Law, then the LLM Course is an excellent program to pursue. It is an Intermediate course for a PhD, so after doing the LLM, one can quickly go for PhD in Law. It is a 1- or 2-Years long course, which is a Master's degree in Law and eligibility criteria include LLB or any Integrated course of LLB like BA LLB/BCom LLB/BSc LLB.

Company Secretary: Company Secretary is the highest level of education in the field of Law. It is a 4 to 5 Years long professional course, but as one had done BBA LLB, they can get Exemption in many exams or modules at the Intermediate level of the Company Secretary. No entrance exams are conducted to be eligible for the course.

Competitive examinations: The one who has done BBA LLB can opt for various Competitive examinations held at both State and National levels like SSC (Staff Selection Commission), IBPS (Institute of Banking Personnel Selection), UPSC (Union Public Service Commission) as they have good knowledge and experience of the field, examination and work. Government jobs are the most secure and high payable ones.
Need help
choosing a Program?
Talk to us about which program best suits your professional career.
Get Brochure
Enquire Now
---
Enquire Now