What BBA placement avaiable after completing BBA course?
---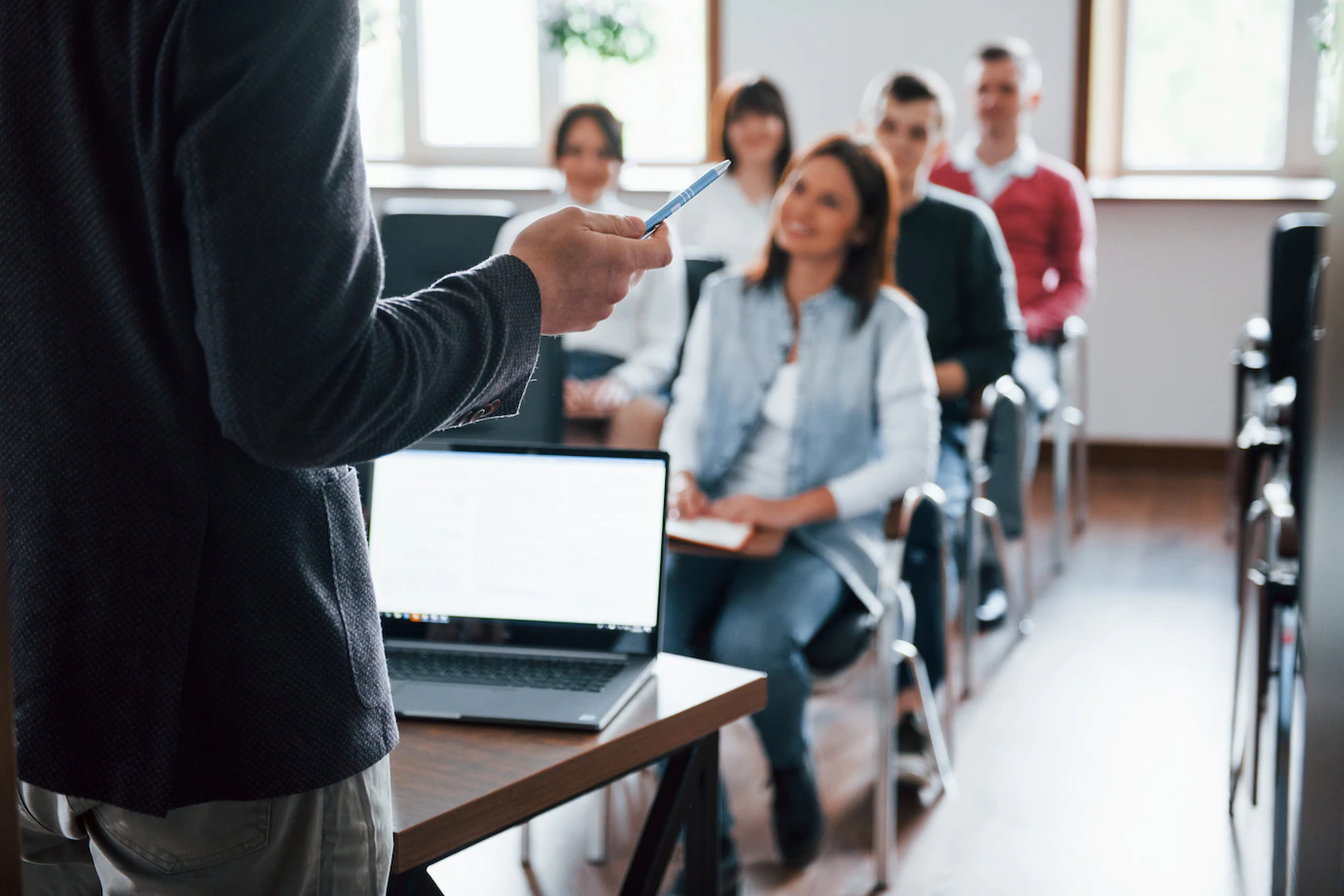 Benefits of doing a BBA degree
BBA degree is perfect for students with an aptitude for a career in management – both corporate or academic. Here are some benefits you will avail while being part of a Bachelor of Business Administration course. These benefits, undoubtedly, will play a crucial role in your management journey going forward.
Acquire experience:

With the BBA course, you will get a chance to work on all the necessary real-life skills to work in the management field. Further, you will get a chance to work in strategic roles for different management tasks upon completing the course. This learning journey will transform you into a smart decision-maker. You will also get a fair idea of how different businesses work.
Pick well-paying jobs:

Once you have completed your BBA course and acquired the BBA certification, you can apply for high paying jobs. Later in this article, we will discuss the different industries that hire after BBA, the different job roles you can look at, and the different specialisations you must know about. All in all, the job scope after a BBA degree is extremely bright, especially if you are a skilled and motivated student.
Gain hands-on skills:

Whatever course you opt for, your main aim should be to acquire the professional, practical skills required to carry out the tasks efficiently. This is especially true if you are taking a management course, like BBA. The BBA course helps you develop all the skills required to face the corporate world. Furthermore, if you go through internships during your BBA, that will add even more to your skills, knowledge, and overall academic experience.
A step towards independence:

One of the biggest advantages of the BBA degree is that you get a chance to start your professional life early. The curriculum of BBA courses is designed to allow dedicated students to prepare themselves for an early, successful career in management. That way, this course sets you up for complete financial freedom and stability.
BBA placement Scope in India
The BBA placement graduates can work in the Sales and Marketing department, Human Resource department, Finance department, and IT department.
BBA placement fresher's can get a salary up to INR 12k-18k per month. Salary depends upon various factors such as the company's value, market, skills, experience. It also opens doors to so many Postgraduate courses like MBA. BBA helps in kick starting the career but doing a Post-Graduation from a reputed Institute will help in fetching better job prospects.
BBA placement opportunities
BBA passed out students are also offered jobs in various positions such as planner, supervisor, and administrator. The BBA placement job profiles that are offered are Human Resource manager, Finance Manager, Business consultant, Marketing manager. Some graduates can get placed in Financial Institutes, Marketing Organisations, Business Consultancies, and educational institutes with high packages.
BBA course of Bachelor Degree in the Business Administration is amongst the most demanding courses that are presently opted by the Indian youth.
The course of BBA fetches an excellent format of BBA placement prospects if it earned from a reputed or esteemed Universities Colleges and Institutes. The course in its placement prospects provides an ideal as well as decent job package to those who have under taken the course.
After BBA Placement scope in India with highest Profile package
BBA course gives complete knowledge about the corporate world and also teaches all the fundamentals of management required to face the extensive competition in the market. It is a professional degree covering huge business related management subjects giving you a competitive edge. It can also help you to become a very good entrepreneur as it develops business and entrepreneurial skills as few subjects are included in the curriculum BBA placement like Entrepreneurship and business development, Marketing Management etc.
BBA placement graduates can occupy management positions in the corporate world. Employers seek BBA placement graduates when they consider candidates for a wide range of positions in different business areas. The course of BBA has an excellent stature of BBA placement lists as it contains some of the most outstanding companies in the Indian market.
The course also gives students the opportunity to opt for jobs in government departments like banks, railways, defense services, etc. Below is some of the most popular job profiles offered to BBA graduates in India. Highest Profile Package BBA placement scope in India after BBA. Get Details for BBA highest Profile package in India below table.
Highest Profile Package

BBA placement Scope in India (LPA)

Marketing Executive Banking

Rs. 3.5 LPA

Human Resource Manager Retail

Rs. 5.9 LPA

Business Development Executive
Advertising agencies

Rs. 4.5 LPA

Field Sales Executive Finance

Rs. 4.2 LPA
BBA placement after graduates in India.
| | |
| --- | --- |
| Profile | BBA placement Salary |
| IT | Rs. 4.5 LPA |
| Real Estate | Rs. 6 LPA |
| BPO | Rs. 4.5 LPA |
| FMCG/ FMCD | Rs. 5.2 LPA |
BBA placement includes Wipro, Tata Consultancy Services, Infosys, Hindalco, Aditya Birla Group, Reliance Insurance, Vodafone, Reliance JIO, and Microsoft.
Moreover BBA placement, other national and international companies have earned their name in the global market.
Some of the polished areas for BBA placement are:
Banks

Marketing Organizations

Educational Institutes

Multinational Companies

Financial Organizations

Export Companies
Hence we can conclude that BBA placement is undoubtedly a career full of opportunities and prospects for success. The scope and the value of management courses are increasing with the speed of fire in dry grass. After completing BBA placement from top BBA colleges can get excellent job opportunities in the industrial world. BBA placement s opens up numerous career paths in the future. Business administration experts or professionals play a very crucial role in each sector.
BBA placement Scope in Govt sector
| | | |
| --- | --- | --- |
| Type | Exams | Average Starting Salary (INR) |
| Banking Sector | SBI Bank PO, SBI Clerk, IBPS PO, IBPS Clerk | 3,60,000 - 6,00,000 |
| Civil Services | UPSC | 4,00,000 - 6,00,000 |
| Defence Services | CDS | 4,20,000 - 6,60,000 |
Apart from these opportunities, other institutions hire BBA graduates. Some of them include ISRO (Indian Space Research Organization), BHEL (Bharat Heavy Electrical Limited), DRDO (Defence Research and Development Organization), GAIL (Gas Authority of India Limited), and ONGC (Oil and Natural Gas Corporation).
Every one of them has different Entrance tests for employment. Aside from the compensation that these positions pay, there are numerous different advantages given by the public authority to its staff. With experience, the compensation and position both ascent. Compensation of government representatives can reach 12,00,000 to 14,00,000 for each annum during retirement. Although the annuity plot has been radically changed after 2005, many state government posts give benefits after retirement.
BBA placement abroad
BBA placement abroad offers practical knowledge on various business management programmers', better job opportunities, and settling down in countries such as the USA, Canada, Australia, and Germany. BBA placement abroad admissions are based on various entrance exams such as SAT, ACT, TOEFL, and IELTS PTE Academic. The eligibility criteria for BBA placement abroad are that students should clear their 10+2 board exams with a minimum of 50% aggregate marks from a recognized board.
BBA placement Scope in Canada
The average salary of graduates with a BBA degree in Canada is $44,837. The pay scale gap between males and females is between $1519-$16,686. The average salary of a female BBA degree holder in Canada ranges from $29,577-$71,295, whereas that of a male student is $31,096-$87,981.
Some of the top-paying recruiters for BBA graduates in Canada are:
| | |
| --- | --- |
| Company/ Organization | BBA placement (USD) |
| Canadian Imperial Bank of Commerce (CIBC) | 29,304 - 86,450 |
| KPMG, LLP | 28,058 - 89485 |
| Deloitte | 34,128 - 97,834 |
| TD Canada | 31,853 - 76,599 |
| BDO Dunwoody, LLP | 28,061 - 65,981 |
Need help
choosing a Program?
Talk to us about which program best suits your professional career.
Get Brochure
Enquire Now
---
Enquire Now